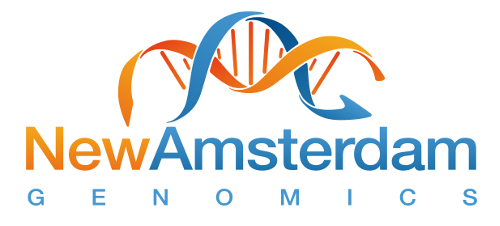 ---
THE FUTURE OF MEDICINE
Each of us is created from different DNA. We decode your DNA to advise your doctor how to optimally care for you.*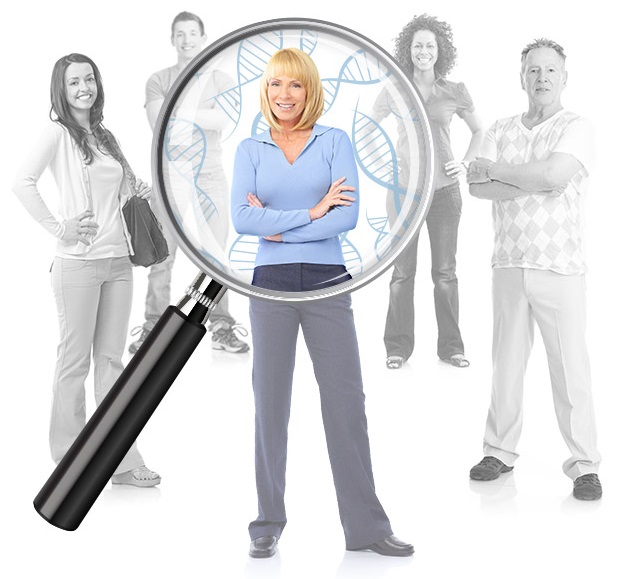 ---
New Amsterdam Genomics is

powerful

insightful

life-changing
We predict that by 2020, 20% of Americans will know their DNA. DNA sequencing will transform how people stay healthy. People will not have to react to symptoms; they will proactively prevent problems their DNA predisposes them to.
N.A.G. brings this "precision medicine" to life. We have created the world's premier DNA test, scanning all 22,000 genes of your DNA and cross-referencing them with more than 100,000 health-related findings. Whether you are healthy or sick, our test can potentially teach you valuable things about your health.
What Can I Learn From This Test?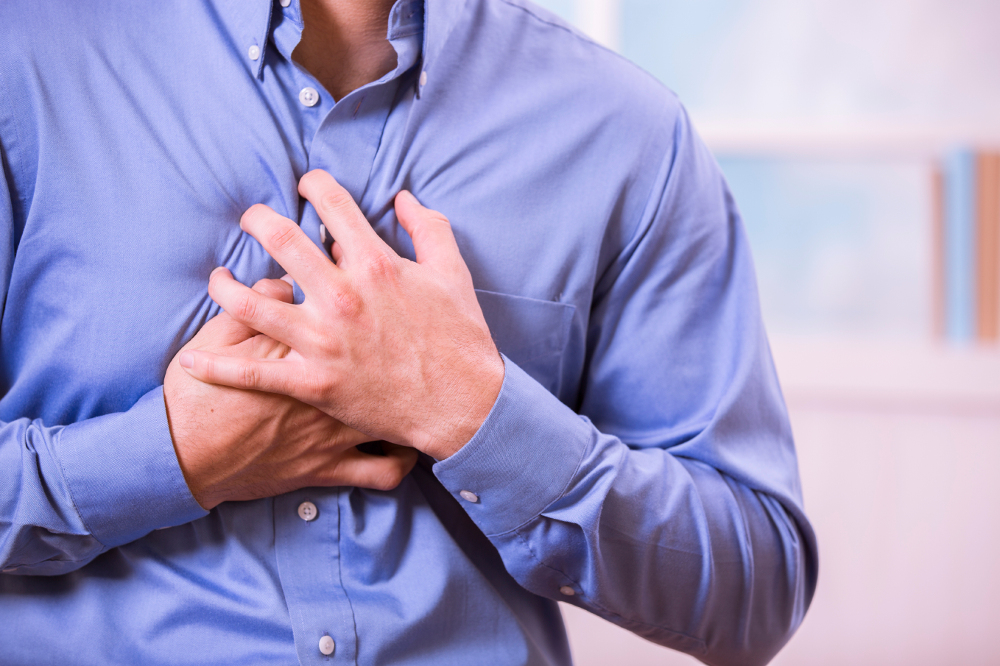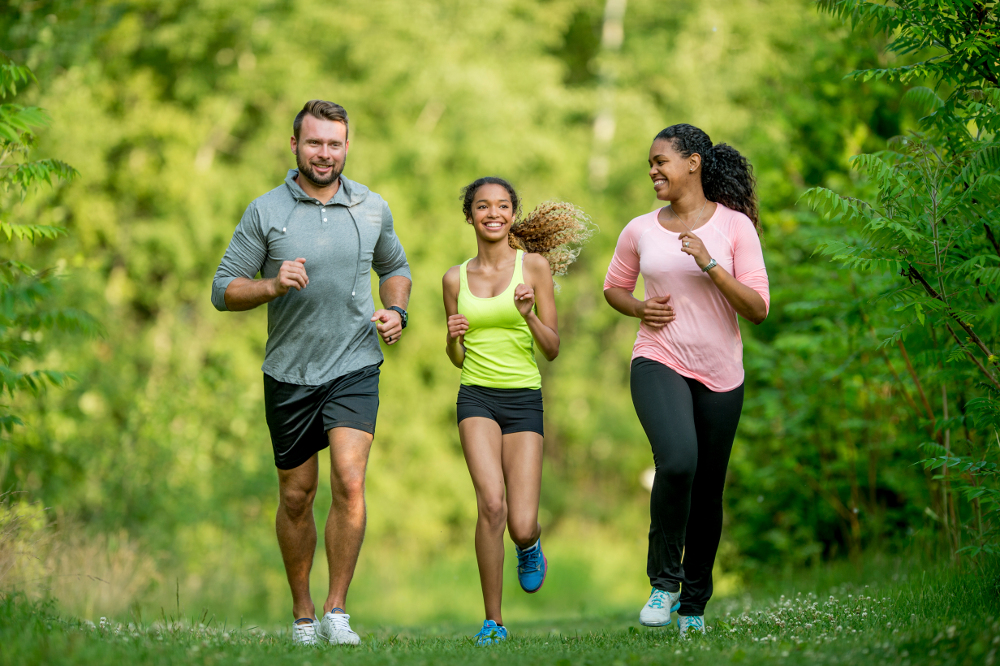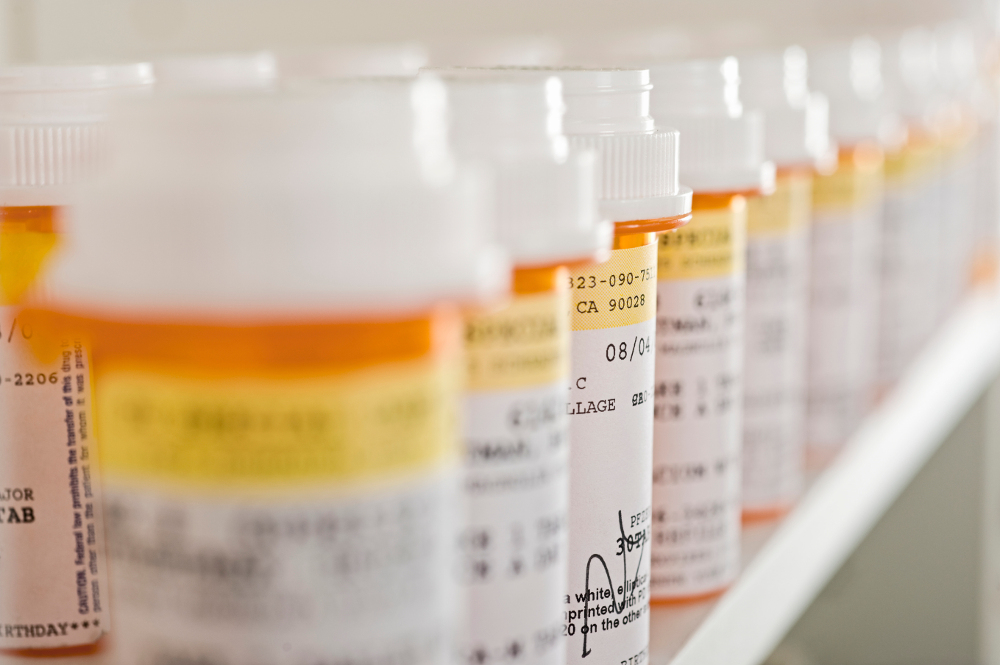 The N.A.G. Difference
Whole Exome Sequencing
We analyze all 22,000 of your genes. Older tests, such as 23andMe, did what is called genotyping, which is looking at your DNA in just a few discrete places. Our approach provides a much broader view of your genome, and can even reveal rare mutations you may have.
Major Impacts
Earlier DNA tests generally only produced medical findings with small effect sizes (e.g. a 5% increased risk of something or a 10% decreased risk of something). We argue that these small findings are not very useful, because they probably would not change how you and your doctor manage your health. N.A.G., by contrast, routinely finds medical issues that people are multiple times higher risk for. The reason is that we are able to measure and make sense of very rare mutations.
Advanced Computer Analysis
N.A.G. was founded on the premise that analyzing billions of DNA measurements, as is done in large scale genomics, requires elite computer programming to be done right. We have some of the best programmers in the world, and they have created superior algorithms to analyze your DNA.
Comprehensive
We report on everything from significant medical findings to diet and exercise recommendations to ancestry. We report anything we can find about your DNA, so long as there is a peer-reviewed, published paper to back it up.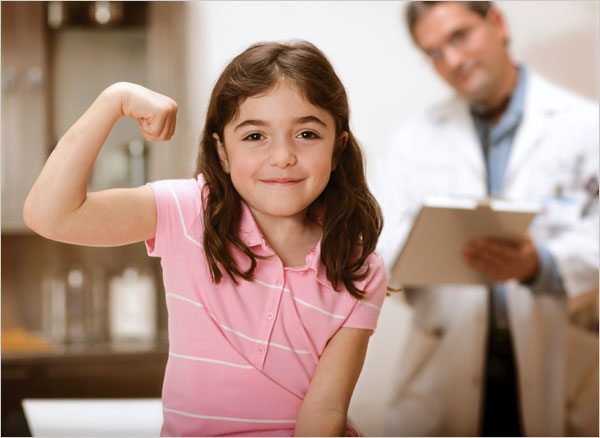 Recommended by the Best
We are honored that some of the best doctors in the country have endorsed us:
New Amsterdam Genomics exome sequencing is the beginning of the future standard in which patients will have a genetic blueprint to help guide them and their physicians in day to day choices as well as customized plans for the prevention of illness.
Patients are empowered to become more engaged in their health and their future when they have the level of information that is available through genomic testing with NAG.
This is one of the best preventive and discovery tools I have at my disposal today.
Get Started
It's easy to get sequenced by New Amsterdam Genomics.
Enter your contact information in the box below.
Ask your doctor about our test. We can send you materials to show your doctor. Don't have a doctor? No problem. We will connect you with a great one in our network.
We send a kit to your home with all the materials you need. Collect your saliva, and ship the kit back to us.
DNA is extracted from your specimen, and the sequence (a list of A's, C's, G's, and T's) is determined over the entire protein coding region of your genome. N.A.G. runs sophisticated algorithms on your data to uncover meaning and impact.
N.A.G. delivers to your doctor a report explaining your unique genomic findings. You receive access to an online portal enabling you to investigate your results at every level of detail. With your genome decoded, your doctor and you can devise ways to optimize your health.
I Want To Know My DNA!
Enter your information to get started.
For questions, see our F.A.Q. or .
---
About Us
Mission
New Amsterdam Genomics was founded by Andrew Mills in 2010. After his mom was diagnosed with cancer, Andrew was determined to prevent other families from suffering the same emotional turmoil. N.A.G. is guided by the mission of treating each person as an individual with his/her own unique differences. We aim to improve the health of everyone: people young and old, rich or poor, from a developed country or not, etc. We commit to undercut anyone else on price by a substantial margin.
Team
Our organization is dedicated to the premise that computer technology will revolutionize healthcare, and the experience of our team reflects that conviction. We have multiple PhDs in computer science and biology, from leading institutions such as Caltech and Rockefeller. We have medical doctors from Harvard and Stanford, two of the world's leading academic hospitals. Our physicians do research in genomics and cancer and are uniquely qualified in the analysis of DNA.
Careers
We are hiring exceptional individuals who have earned a computer science degree from a top university or a PhD in data analysis or genomics. Compensation is very generous and the benefits are outstanding. You will have the opportunity to work with the brightest minds in the industry, solving problems that have a genuine and immediate impact on humanity. We believe in radical transparency: no one should be afraid to critique anyone else's work, and everybody's opinion is valued. We are an intense organization, but we also enjoy each other's company and have fun together. You may apply by .
Our headquarters is shown on the map below. We also have personnel in New York, San Francisco, and India.
Say Hello
N.A.G. is partnering with doctors, hospitals, electronic health record providers, pharmaceutical companies, and health insurance companies to expand genomics analyses to everyone. We love meeting new people and hope to hear from you soon.